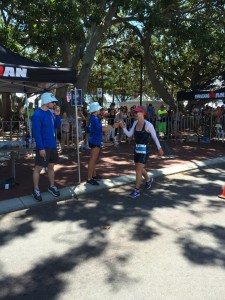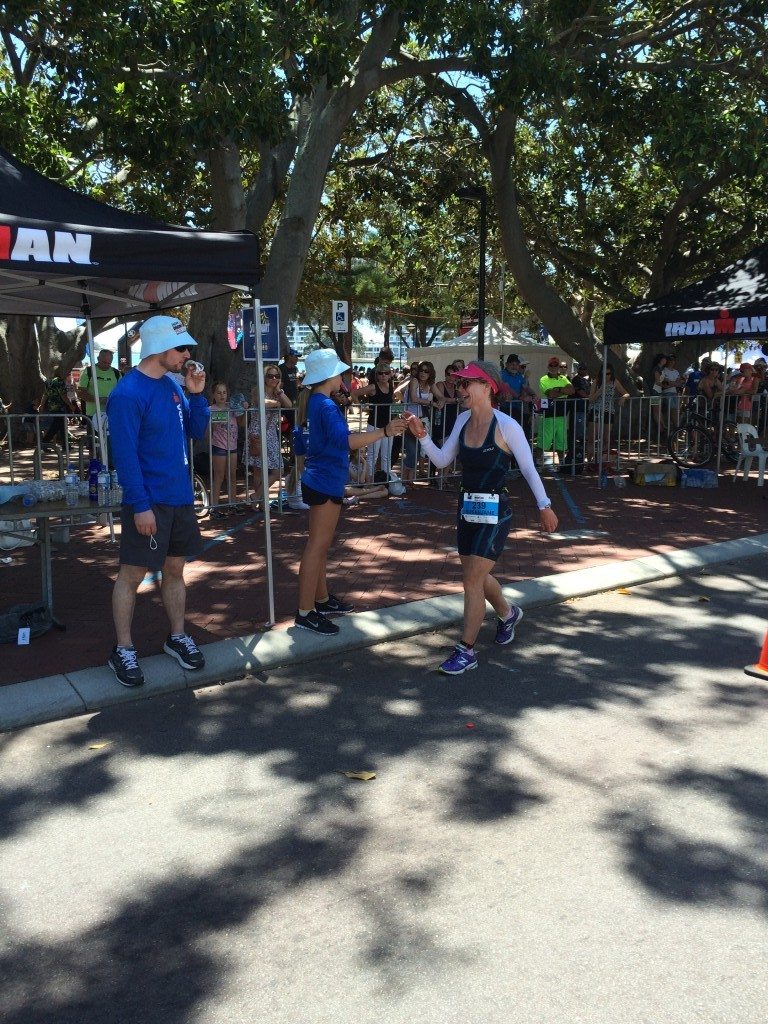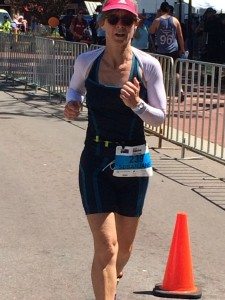 The invisible heroes
A guiding hand, a water bottle, a cheering call with a high 5 follow through and the garden hose squirt these actions by the community are the gold medal that they deserve in supporting athletes. Solo events are a misnomer. It is the support of peers, coaches, friends, family and strangers that enable competitors to achieve their goals.
When preparing for an event, I find questioning those that had swum, cycled and run before me, offered gems of wisdom. Access to sporting events is limited by cost of events, equipment, coaching, culture and internal/ external motivation.
My access to sport was supported by working in the health industry which promoted wellness, strong female role models, witnessing women birthing and paediatric patient's resilience. The courage and stoicism of those I have clinically worked with influences my pain referencing and appreciation of my ability to move freely. Friends living to their capacity with cancer, wheel chair bound, awaiting organ transplants provide inspiration and an example. I have what Groenwald, D. &Yin, R. (2011) referred to as a 'supportive sange', a community of like-minded souls that support individuals in stretching towards seemingly impossible goals.
My coach Patrick Woolley (ironfitperth) provided valuable feedback, enthusiasm and humour. He reinforced the smiling energy before the competition when he stated to me: "smile you have worked hard and doing what you enjoy!" Seeing a former Olympian's daughter beaming radiantly as we passed in transition solidified the power of thinking a smile. Research by Kraft, I. and Pressman, S. (2012) confirm that smiling reduces the stress response. Mark Stibich (2010) describe how smiling releases endorphins and serotonin, lowers blood pressure, boost immune system, relieves stress, is contagious and makes us attractive. SMILE it's good for you!
The internal dialogue of an athlete either feeds or sabotages their efforts in training and competing. The mind/body connection is witnessed in sport. External dialogues with family, friends and strangers can facilitate or deflate for it is remembered while athletes push themselves beyond their comfort zones. Goals however crazy they may seem allow one to focus energy, provide motivation and enhance personal growth. Open water Australian swimmer Ceinwen Roberts spoke of how in events she surrounded herself with positive thoughts. Positivity is the fertiliser for the athlete sprinkled verbally and nonverbally by the village that surrounds them.
Connecting with thumbs up, smiles and calling out encouragement makes a solo event not so lonely.   The athletes and volunteers are players in a drama that is bigger than all of us – it is humanity striving together.
Complete strangers extending themselves in service to water, feed, protect competitors make it possible to attain that goal. The altruism and extension beyond normal routines and comforts of volunteers is not unnoticed by competitors. Events would not exist without the army of volunteers.
The Gold Medal may never be formally given on to the support crew who made it possible. This blog is acknowledgement to the people that blocked roads to keep me safe, sprayed me with their hose and cheered on Sunday 9 November you are my heroes thank you.
Reference
Groenwald, D & Yin, R. (2012) Awakening the spiritual athlete: wellbeing, meditation and the running community, The Runners Tribe, March 15, retrieved from www.runnerstribe.com.au
Kraft, T and Pressman, S (2012) Grin and Bear it, the influence of manipulated facial expression on the stress response, Psychological Science , 23 (11) 137 – 8, doi: 10.1177/0956797612445312
Stibich, M. (2010) Top 10 Reasons to smile, retrieved from http://longevity.about.com/od/lifelongbeauty/tp/smiling/html