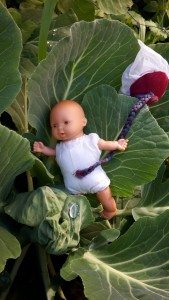 Stuck in a story
Once upon a time in a land down under there was a girl whose feelings of Worry, Fear, Anger, Sadness and trying to would became stuck.  This stuck feeling was like living in a endless story with only one colour for eg sadness that stained how she grew and related.  Then Jin Shin Jyutsu teachers came into her life – showing her how fingers and toes could address and shift those feelings.
Feelings more than a song title
Early in life we are socialised to differentiate particular feelings as good for example: joy, happiness were encouraged and approved.   Feelings that were presented as bad: anger, fear, sadness made people uncomfortable and were discouraged, denied or avoided.  However a whole range of feelings exist and are experienced.  It is the judgement we learnt to connect with feelings that leads to problems.
To be a fully alive entails owning and demonstrating all the colours of feelings.  Each individual has their own style of expressing feelings, this is a gift and responsibility.  As stated by Travis and Ryan (2004, p.147)
"We can't and shouldn't force or even expect – others to deal with their feelings in the way we deal with ours".
One way to work with feelings is Jin Shin Jyutsu a healing art – that helps a person to own and work with feelings by holding a finger – simple!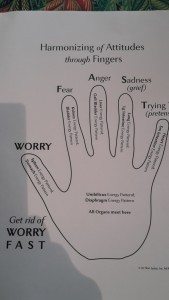 Worry
Worry gnaws away at a person's life force and blinkers their perspective.  Awareness of worry begins with scanning the body and acknowledging the churning in your belly or other physical signs.
Ask yourself "Whose Problem is it?" as we can be ruminating on someone elses problem.  If it is your problem pause, reflect :
What can be done to improve the situation now?
What is the worst case scenario if the worry eventuates?
Will you survive?
Planning for the worst case scenario Dale Carnegie (1948) described as the final step in dealing with worry.
Babes even inutero demonstrate how to deal with worry – holding the thumb.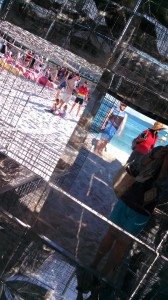 Fear
The bump in the night, the hidden terrors of imagined worst case scenarios – FEAR!
Fear the letters form the ancronym;  False Evidence Appearing Real or    Forget Everything And Run!
Heart racing, palms sweating, the impulse to fly or fight on high alert.  Fear can bring focus and energy to source resources and safety.  Continuously living in fear exhausts the immune system, leads to mental fatigue and is the shadow in relationships.  Escape strategies from fear such as continuously being busy, eating, hoarding or withdrawing into a fantasy worlds can amplify fear.
Facing your dragons – fears takes courage and befriending fear allows a person to progress forward.   Index finger is the friend to befriend fear.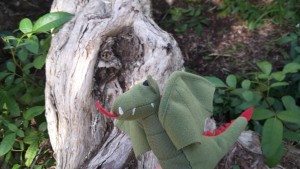 Anger
News report what we see as an injustice! or frustration# is the outcry of anger. It is a headline that cannot be ignored, it smoulders and comes out as an explosion or implosion or sideways.  Anger is in our daily news feed – accept it – don't swallow it.  The latter impacts on wellbeing as: jaw pain, headaches and physical tension.
Like a  journalist observe how anger influences your body, thinking and movement.  You do not have to react / respond immediately to anger.  If your boiling with anger allow yourself to vent in your own harm free way – exhale.  Ask yourself : "What am I angry about?" Is it a supernova of raging blame or highly armoured defense mechanism or possible you don't have the answer.   While seething with anger hold the middle finger to address this feeling without harming anyone.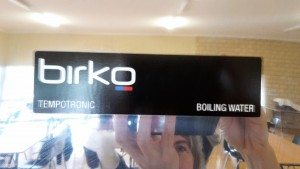 Sadness
Sadness arises from lose real or imagined and leaves a gaping hole in our lives.   Elizabeth Kubler -Ross (1997)  identified these stages in grieving ;
Denial  "I can't believe this";
Anger " How dare he /she, God !"
Bargaining: thinking of strategies to change the circumstance: "If I—-";
Resignation / acceptance "sigh".
Grief work can be done in many different ways and is an ongoing process with an anniversary of loss re instigating feelings.  With sadness hold the ring finger, particularly when it takes your breath away.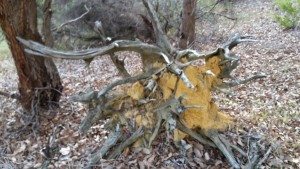 Trying to
Trying to or pretense – the efforting to appear / appeal to a standard other than your own.  This internal pressure, trying can lead to a loss of  authenticity and fosters fatigue.  Trying to is the driving force of "doing" without heeding the consequences to the body (eg heart attack) or relationships as experienced with workaholics.
In high society when drinking from a china tea cup, a person would hold out there little finger.  Trying to can be cared for by holding this little finger.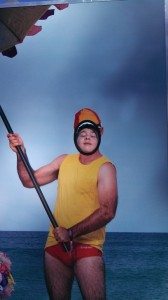 The end of the story
Living with our feelings provides colour and dimension to our story.  It is possible to write a new chapter when we see the colour of our current story.  Expressing our feelings at times can be challenging for it is not socially condoned to have a weeping meltdown at the supermarket or stomping anger outburst in business meetings.
As with a young child, there are times when we have to parent ourselves and acknowledge feelings. The time, place and way of letting  go of feelings is unique to you.  Holding fingers and thumb can support these feelings and energy pathways in the body.  Seek a professional counsellor when you need more help with feelings as it effects your wellbeing.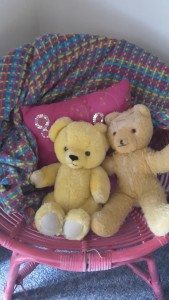 Thank you to the Jin Shin Jyutsu community, particularly in Western Australia for sharing this life enhancing art.
Reference List
Carnegie, D. (1948  ) How to stop worrying and start living,The Worlds work, Melbourne
Kubler -Ross, E.(1997) On death and Dying,Scribner.
Ryan, R and Travis, J (2004) The Wellness Workbook, Celestial Press, Berkley