Shame – don't talk about it!
"Ooh Shame !" that which we don't talk about, hide, disown and disguise.    We all have experienced shame and witnessed its effect on how we love, live and work.  The cost of shame is life sustaining connections which impacts on our very wellbeing. The willingness to be vulnerable and courageous to share – that is what shuts down shame, builds relationships and empathy.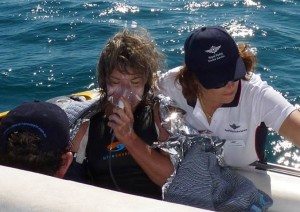 Fear of disconnection and banishment is the core of shame. We fear we are unworthy of being cared for and connecting with.  Connection to ourselves and others is essential to our survival and heals shame.  Connecting can be simple recognising my bodies needs or walking my dog or calling a friend and being a community member.  Relationships can keep us alive – this was demonstrated in the overcrowded Romanian orphanages during Cecesceau regime where children's wellbeing declined from lack of  human contact.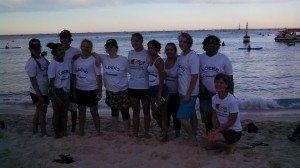 Yokai Maamun
The courage to be real, overcome prejudice and shame I have witnessed with the Yokai Maamun.  These remarkable Indigenous young men aged 16 to 18 years are training to swim, as a team to Rottnest island, 19.7km off the West Australian coast. The teams name means strong men and that they are.   Not in a machismo sense but the inner strength that comes from negotiating life challenges. Sources of shame have come from being indigenous, homeless, abuse, illiteracy and incarceration of family members.  A dramatic shift came when elder Dennis Simmonds came into the team members lives 18 months ago sharing his life and exploring culture installing pride. Last year they witnessed Dennis swim in the first Indigenous team to swim to  Rottnest (Wadjemup).  They then turned to their teacher Libby Elphick and stated they wanted to take on this challenge.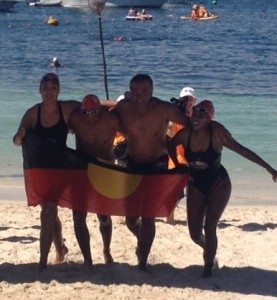 Learning a new skill of ocean swimming is an unfamiliar territory dealing with sharks, surf and self esteem attacks.  Completing first ocean race, the Yokai spoke with pride and the smiles were wide. Self responsibility is growing as they get to the pool and remember to drink and eat to fuel their efforts.  Self acceptance occurred when what they did, ate or drank the preceding 24 hours impacted on swimming. On completing training sessions coaches are thanked, we  yarn with each other and wait until all have finished their swim.
Rottnest Island (Wadjemup)
Rottnest Island (Wadjemup) itself has been a source of shame.  With colonisation it became a prison for Indigenous leaders who were removed from their homelands shackled and imprisoned in solitary confinement on the island.  The sad history of Rottnest is only beginning to come into recognition and the reconciliation process has begun.  Shifting shame requires acknowledging the past this creates a path to reconcile, reconnect, building a future.  The Rottnest swim for the Yokai Maamun is their act to heal Wadjemup to let go of the shameful past and stand tall with pride in their culture.  To support this healing swim contact Libby Elphick 424 254 656 or email me.