Mindfully May
May marks a movement towards mindfulness education to the mainstream. For over 4000 years this Eastern orthodoxy has guided people in their daily life.   Now in the West we are catching on to mindfulness as a therapeutic tool and stress reduction technique for every one.  (Brady, 2011)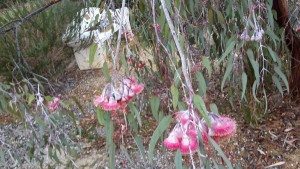 Mindlessness
To understand mindfulness it helps to examine the opposite state – mindlessness, a space familiar to me.  Mindlessness is when our thoughts wander, we are not paying attention to the present and spacing out.  Chronically living in this manner we are on automatic pilot, responding habitually without thinking about what we are doing or saying.  Compton and Hoffman (2013) describe how our processing can become so rigid that responses can be unreasonable and lacking compassion.   The present moment is missed thus the opportunity to learn and change habits is not recognised or taken.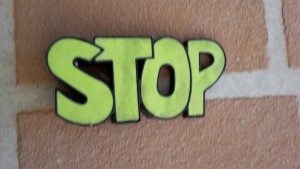 Mindlessness in my experience is when my thoughts and feelings burden my wellbeing – I am accident prone, sleep is disturbed and mind in a funk reality.  I am stuck in my past story's and worry about the future.   My way of thinking is familiar but narrow with no give and no new options.  Michael Percy describes the recognition of mindlessness as the path to mindfulness.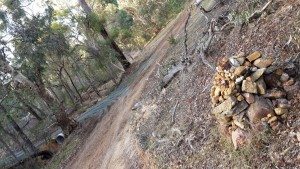 Mindfulness
The essence of mindfulness is living in the present, letting go of past worries and fears for the future.  Concentration is a term similar to mindfulness.     An awareness of thoughts and feelings as they occur is cultivated in mindfulness with the dropping of judgement and growth of  acceptance, allowing thought and feelings to float away from you.
Elements of Attitude in Mindfulness Meditation identified by Shapiro and Carlson, 2009, p. 11
Nonjudging;
Nonstriving;
Nonattachment;
Acceptance;
Patience;                                              
Trust;
Beginners mind – openness;
Curiosity;
Letting go;
Gentleness;
Nonreactivity.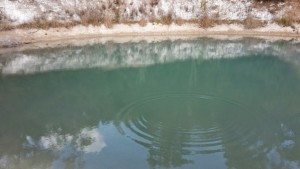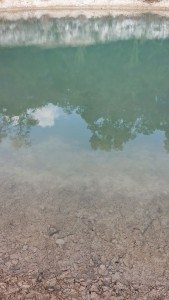 Rotan and Ospina – Kammerer describe how awareness and acceptance with letting go is the key to the healing power of mindfulness.  Jon Kabat -Zinn's research on mindfulness and the perception of pain validates this form of meditation.
Minds scaffolding

Some mind scaffolding to support mindfulness include:
Stretching start to meditation to allow the body to be able to sit still without complaint;
Creating a space / time whether in the garden or bedroom or office it prompts and supports meditation;
Body scan brings centering and our mind comes home relieving it of the vigilance required in attending to externals;
Smiling the upward curl of the lips that travels throughout the body like a sigh of contentment that rewires brain chemistry;
Loving acceptance of minds capacity to shift ; as Sam Weinstein would say "Acceptance is transcendance";
Stating intention at start of session to set the tone for example Dr R. Yin would start "I aspire to awaken swiftly for the sake of all sentient beings"  Calling us to focus.
Remembering the benefits of mindfulness as Michael and Dania Percy described "This beautiful state of mind you want to return to, it is like a supportive compassionate friend that you seek out".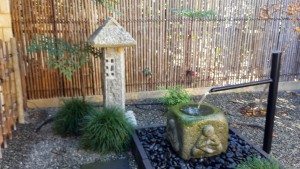 Breakfast with ants
Sitting eating breakfast  at Jhana Grove retreat center a friend and I watch ants scurrying on their missions. Nature reflecting how I behaved the day before rush, rush automatic pilot on, dull mind with senses narrowed.  Silence and guidance let me give love to my butterfly like mind that flits – to let it sit and be.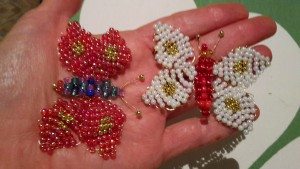 Sam and Sydel Weinstein at Transformational Yoga Centre, Mosman Park
Dr Richard Yin and Sara Elderfield at Yoga Moves, Shenton Park
Michel and Dania Percy at Jhana Grove Retreat Center where photos were taken
References
Brady, N (2011) How to pay no mind to the rantings and ravings of the mind, The Age, Sept 18
Compton, W & Hoffman, E (2013) Positive Psychology The science of happiness and flourishing, WadsworthCengage Learning, Australia
Rotan, L. & Ospina – Kammerer (2007) MindBody Medicine Foundations and Practical Applications, Routledge, New York
Shapiro, S & Carlson,L. (2009)The Art of Mindfulness: Integrating Mindfulness into Psychology and the Helping Profession, American Psychological Association